Proxy Switcher version 5.16.0 or newer is needed for this feature.
Intro
There are a few cases where you might want to treat servers from certain countries in special way. For example servers from China in general do not work well. At least for majority of the users. So we need an option to mark these servers as Dead. This issue prompted implementation of this feature.
Processing Rules
To access this feature go to View->Preferences and click on "Special GEO Options".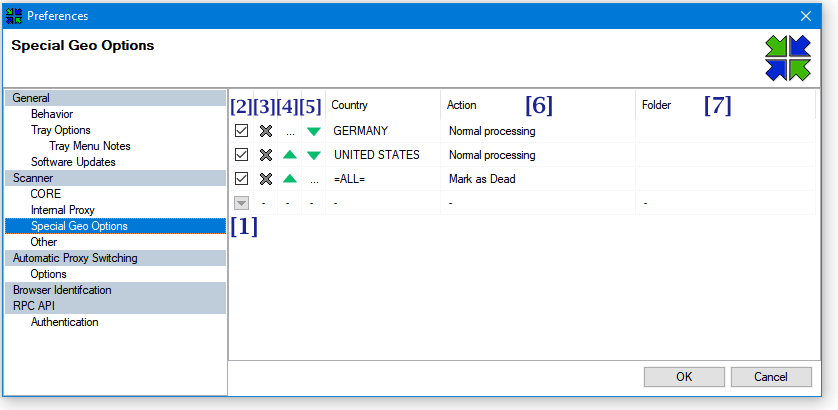 To add new entry press button with an arrow (located on top of [1] mark).
Checkboxes in the column [2] allow to enable/disable special processing rules. Only one rule per country can be active.
To remove the entry click on the X icon in the 2nd column.
Actions
For each country you can set one of the processing actions
[3]
:
Normal processing
Always mark as Dead
If working - place in folder [4]
Always place in folder [4]
By default there is a single rule present. It will mark all the proxies from China as dead.